PIB Wealth Management
It's WHAT we DO and HOW we DO it, that MAKES the difference!
Retirement and Succession Planning
Retirement Income RoadMap
Over the past two decades, PIB Wealth Management has fine-tuned our process and delivery of Retirement Planning, culminating in the Retirement Income RoadMap – a simplified and understandable solution for our clients.
Our RoadMap allows new and existing clients to easily envision their retirement, now and into the future, and allows them to check back on the plan regularly to refresh or benchmark their journey. Simply answers the question… WILL I BE OK?
Business Owner Succession RoadMap
Through years of working with Home Hardware Dealers and business owners, we have developed and refined our proprietary Business Owner Succession RoadMap – The PIB Wealth Management team has a unique understanding of business owner's needs and has experience guiding them through the succession process and into a successful retirement.
By partnering with a carefully selected accounting and business advisory firm, business owners benefit from collective expertise in succession and tax planning.  The knowledge we have built over time allows us to offer constructive advice to Home Hardware Dealers and other business owners as they navigate the succession discussion.
Investment Process
We embrace the responsibility of being the Human Resource director of our clients' portfolios.
PIB Wealth Management actively manages the investment managers and firms we hire.
We have concentrated our assets with a select group of world class partners that we build relationships with.
We build those relationships with the people making the daily investment decisions in our clients' portfolios.
We invest with managers we know and trust.
We construct our portfolios using core holdings that compliment and leverage strategies from different firms and managers.
Investment Philosophy
We have a written Investment Philosophy and portfolio construction process that has evolved over the past 20 years; it guides our investment decisions.
Our philosophy was shaped by what clients want: to grow their money with as little risk as possible.
Our clients take financial risks in their lives every day – owning a business, buying a house, etc., they look to us to grow their investments while managing the risk they assume with their wealth.
Based on the key ask from our clients, as a cornerstone of our philosophy, we have developed a mantra that drives our investment selection and portfolio construction.
Participate in the Up… Protect in the Down
Investment Management
Our goal is to deliver consistent returns. How do we achieve this for you?
Stay 100% focused on our Investment Philosophy and mantra

Lower volatility is the model

Disciplined due diligence process with our existing firms and managers – know who we are invested with and no surprises

Maintain strong relationships with the managers and firms we hire to manage our clients' assets

Focused portfolio construction from the middle out – 'build the core and explore the tails'

Replace managers when we deem it necessary using the same disciplined process as when we hired them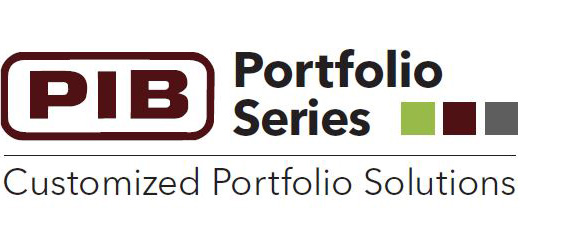 PIB Portfolio Series
In 2008, PIB Wealth Management partnered with Sun Life to develop the PIB Portfolio Series. This proprietary program is managed by PIB Wealth Management and exclusive to PIB Clients.
The Series contains 4 portfolios that span the risk spectrum, allowing us to offer clients a truly customized and simplified range of solutions.
PIB Wealth Management built the Portfolio Series after researching the investment landscape, allowing us to select world-class firms and managers. Our process is the foundation for the PIB Portfolio Series.
Our approach assembles a group of individual funds in a portfolio where each fund contributes a unique element – to provide growth or manage risk, depending on the portfolio objective.
The PIB Portfolio Series further manages risk with automatic rebalancing each quarter. As a result, we are:
Taking profits from assets that have outperformed and repositioning those profits in assets that have underperformed – it is the implementation of selling high and buying low
Ensuring that each portfolio remains consistent with the stated objective and level of risk
Enhanced Ongoing Management – PIB Wealth Management conducts regular reviews with the investment firms and managers in the PIB Portfolio Series.
A key element to this oversight is the due diligence meetings we hold with the individual firms and managers we hire to manage the assets. Our due diligence process is built around the PIB Wealth Management Investment Philosophy, which provides a framework to measure the firms and managers, their performance, and any deviation from their stated objectives.

Group Retirement Plans
PIB Wealth Management specializes and has experience in group retirement business.
We currently manage over 270 group plans across the country.
We serve key roles for our group clients: consultant, administrator, CAP Service Provider, and Wealth Advisor.
PIB Wealth Management has developed a proprietary and exclusive program for group retirement plans which is only available to our clients.
We have partnered with Sun Life for our plan… the leading provider of Group Retirement Services in Canada. PIB Wealth Management and Sun Life have had a strong working relationship since 1987.
The plan offers access to diverse investment options, with low-cost management fees.
Our team of experts help employers navigate the process of plan design, governance, and implementation along with employee education.
Within this program we offer:
Group RRSPs
Registered Pension Plans
Deferred Profit-Sharing Plans
Group TFSA Plans
Group RRIF and LIFs
Employee Savings Plans